Oiselle Bird Camp & 5 Tips for Female Runners
I was invited this past weekend as a guest speaker at a women's running camp, sponsored by women's apparel company Oiselle (www.oiselle.com). I knew very little about Oiselle prior to this amazing weekend, but learned that it is an incredible, innovative women's running clothing company with this very cool mission statement: "Since day one, our mission has been the same: to create a sisterhood of support at a variety of levels from beginners to professionals, from the roads to the trails to the track. We are committed to fostering a team that challenges, supports and empowers runners of all ages, backgrounds, and abilities. Each of our stories are interwoven into one collective voice and that voice is behind every mile and every individual flight."
5 Tips for Female Runners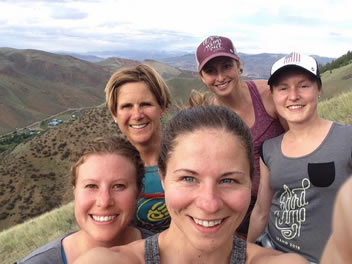 My lecture was on healthy running for women throughout a lifetime, with an emphasis on these 5 tips:
Find a mentor
Take care of your overall health, especially nutrition and sleep
Cross train and get STRONG
Recover properly
Find a good doctor or health care provider who understands your goals and is up-to-date on sports medicine
It was an incredible experience to interact with such a diverse group of motivated women runners, and I sure hope I am invited back next year. Keep moving!