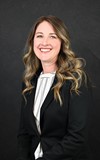 Professional Training:
About
Education:
Bachelor's of Science in Nursing- Texas Tech University Health Sciences Center

Master's of Science in Nursing: Focus in Education Texas Tech University HSC

Post-Graduate Family Nurse Practitioner Certificate- Graceland University Independence, MO
I have had the pleasure of calling Idaho home since 2015. My spouse and I were recruited to the state by family already living in and loving the area. The culture we discovered here—reminiscent of the small New Mexico farm community in which I grew up—immediately felt like home. I moved to Lubbock, Texas in 2001 to attend college at Texas Tech University. I had always wanted to be a part of healthcare in some way and decided on a career as a nurse. Upon graduation I was hired by the university hospital into the Cardiovascular Intensive Care Unit. For ten years I learned and grew in a teaching environment focused always on best practice and putting patients first. While caring for patients with a variety of coronary and vascular conditions I discovered an additional passion in teaching. I returned to school to complete a Master's of Science Degree in Nurse Education. Upon moving to Idaho Falls I was able to put my degree to work in the Education departments at both local hospitals teaching a variety of courses, including Advanced Cardiac Life Support and Pediatric Advanced Life Support. I continued to teach for five years but sorely missed taking care of patients.
In search of a way to marry my love for teaching and passion for patient care, I went back to school yet again to complete a Family Nurse Practitioner post-master's certificate at Graceland University. My clinical training was conducted under the guidance of the wonderful practitioners here in East Idaho who introduced me to the world of physical medicine and rehab. I love the focus PM&R places on the healing journey and the partnership of patient and practitioner to reach health goals.
I am so excited for the opportunity to be working at Rocky Mountain Spine and Sport (formerly Eastern Idaho Spine, Sports and Rehab), helping manage chronic pain and metabolic disorder. As an intensive care nurse, I would see patients return many times through the course of my career for diseases that progressed and continued to chip away at quality of life. The short time spent with patients during critical illness did not always allow time to help people understand the cause metabolic disorder played in risk factors for cardiovascular events. Research continues to add to the list of diseases affected by this condition, including many of the most difficult to manage including depression, chronic pain and Alzheimer's.
Every journey towards health has unique challenges, but disease prevention and pain improvement are possible. I am committed to using evidenced-based treatments to help people achieve their health goals, and in so doing, improve their quality of life.
When I am not working, I am spending time with my husband and my two boys. We love to travel as often as possible and when close to home we love to explore all the wonderful places and activities Idaho has to offer.